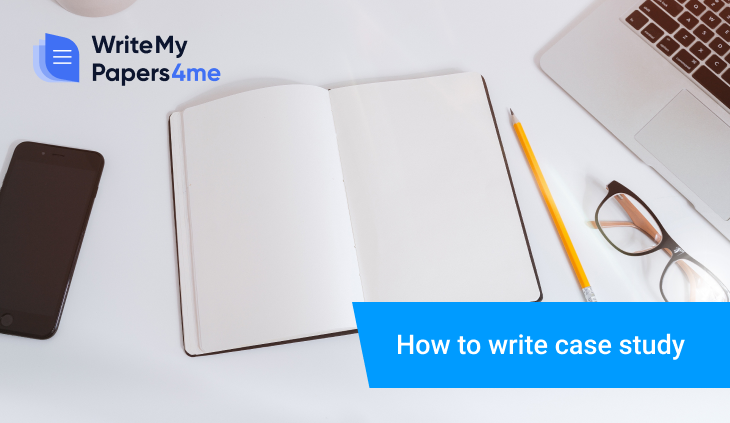 The case study is an analysis of a person, group, decision, period, event, policy, organization, or other types of systems, which are studied using a variety of methods to explore the causes, effects, and phenomenon of the issue.
By right, case study analysis is considered one of the most challenging academic assignments because apart from imagination and writing skills, it requires time, ability to research and analyzes, and genuine interest in the issue. It is different from other paper types due to the depth and the quantity of discussed details.
For many students, working on the case study format is a tough task. It requires so many details and time to work on them. Fortunately, we have the solution to your problem. This article focuses on the format of the paper and gives proper pieces of advice for students.
Case Study Analysis – What to Expect
The case study can be both: analysis method and research design to explore an issue and process findings coming up with your solution or conclusion. As we have already discussed, a case study analysis examines a wide range of topics: people, places, events, concepts, etc. This approach helps in making predictions, highlighting hidden patterns, and allowing us to understand the problem deeper.
The point of writing a case study is to help students develop analytical and critical thinking skills, to choose a topic and cover it in a structured and detailed way. This assignment teaches how to search for sources, apply different formatting styles, and present findings clearly and understandably.
5 Main Case Study Types
A case study is a massive task that has several specific types. This is an interesting academic task. But to manage the writing correctly, you need to learn more about the types of assignments.
A collective case study is the first type. You can infer from the name of the study that it implies work with a group of people. As a researcher, your task is to focus on the behavior of a group of people in a certain communicative environment.
An explanatory case study is often focused on causal investigations. As a researcher, you should consider the ways certain things affect other aspects.
The next one is called a descriptive case study which involves the use of theoretical data. Your task is to observe the material.
An exploratory case study is often a preparation for a bigger study project. Before you develop complete research, you may want to work with the exploratory case study.
An intrinsic case study is a particular example of a project when the researcher bears a personal interest in the work.
You may find many other subtypes of case studies. The list features the most common examples present in the academic environment. The choice of the type is dependent on different factors.
Writing a Case Study Paper: Preparation
It may sound boring, but to write a case study that you can be proud of, it's important to approach the preparation stage with all seriousness. Here are a few stages that you should follow to get started:
read the case attentively and choose the study type. You will be surprised, but in half of the cases, the solution to a case study lies in the question. After determining the sphere, it's necessary to choose the type. For example, corporations should choose illustrative studies, while educators – cumulative ones;
choose the topic of your case study writing. Pick an issue and choose where it will take place (the case site). Head to the library or go to the Internet and start exploring the issue as much as you can. You may find tons of irrelevant data, but there will surely be a few valuable arguments that will make the core of your future research;
read examples of other studies on a similar topic. First of all, they may help you to understand what questions should be highlighted or which issues have been covered perfectly well, and there's no need to discuss them again. In addition, you can familiarize yourself with a common study structure and the paragraphs it should contain.
Now, when you know what a case study paper is and what stages you should follow to get started, it's the right time to discuss every stage of the writing process. So, make yourself comfortable and continue reading!
Case Study Format: a Simple Guide into the Paper Structure
Formatting is a crucial step to make the writing professionally structured. This is a key element of academic writing. There are several critical structural aspects that every writer has to consider. A case study is a complex task. It consists of the following building blocks. Sometimes it is a difficult task to look at the picture and write a story, but with a complete formatting outline, it gets easier. Let's take a look at them and figure out the basic principles.
Title. This is the first component of the case study. When you experience title writing, you must have a clear idea of the topic. Your task is to develop the topic clearly and then build your title based on the main theme. How should you choose the title? It must be succinct but brief. You should keep it short of making the reader focused on the statement. But at the same time, you need to make it interesting.
Subtitles are necessary when you need to point out your attention to specific parts of the study. It must bear the main specific idea of the text section. Sometimes you can make up a long statement, but in other cases, it is better to keep everything brief, too.
Summary. What you need here is to summarize everything in several sentences. It is often about 4 sentences accompanied with some bullet points. In the list, you focus attention on the success of your research.
Object. Have you worked with a person or a team of people? Did you serve the company? Here you need to specify the details of your cooperation.
Challenges and goals. Here your task is to describe the problems you faced while managing a case study. What difficulties were on your way to success? What challenges did you see? We're they complicated for you? You should also describe the purpose of the study and say if you managed to complete it.
Use. Was your product or service useful? Was it beneficial to use the service? It is important to present the benefit for the final customer or project.
Outcomes. This is an obligatory part of the writing process. Your task is to showcase the results of the study. What findings can you draw from the research? How did your cooperation contribute to the overall project success?
Supporting material. In many cases, you will need some supporting materials, such as photos or quotes, to convince the reader. You may add a quote or insert a picture.
Future of the project. You have researched a particulate issue. But do you have any other plans for the research? Are there any additional issues you can address in your future studies?
Call to Action. This is not a necessary thing when you work on the case study. But you may insert some passive call to action variation. It will encourage your readers to learn more about the particular topic.
Unfortunately, it's not enough to write a case study to get a good grade. All tutors pay attention to proper usage of formatting styles, so students should devote extra time to following rules of the required style.
Each college and university have its own rules on formatting, but most often, students are asked to use MLA or APA. These styles concern quotes and citations, the structure of the paper, and even how-to number pages correctly.
поставьте cta кнопку
7 Common Mistakes of a Case Analysis Paper
he best way to get a high grade for your work is to avoid the typical mistakes students make when working on such a study. They are:
using unreliable facts. If the data is incorrect or comes from poor sources, the tutor may ask you to rewrite everything anew;
using outdated information. It's easier to find old sources than fresh ones, so some students decide to cheat and include data that is ten or even 20 years old;
repeating data from other studies. Thus, your arguments and recommendations won't be original and useful;
absence of structure. This paper is rather difficult to master, so you should make the study clear and easy to read. Following a chronological order and a clear structure will be of great help;
not understanding the topic. If you don't understand the subject, it's impossible to translate it to the audience;
poor vocabulary and lack of language skills;
not having a clear goal. Your research paper should prepare you for real-life conditions.
Let's Sum Up
The main goal of writing case studies is to teach scholars how to find, analyze, and structure information on a given issue that can be later used in real life. When writing this assignment, you should always rely on facts and fresh sources, make notes, and listen to your inner voice, remaining clear and original.
Here are the most frequently asked questions you may have on the issue:
What is the format of a case study analysis?
Every college has its own requirements, but usually, MLA and APA formatting styles are used. You can find official guidelines with examples and use them to format your own study.
What is included in a case study?
The content of a study may vary from one institution to another. However, the basic structure includes such elements as an introduction, background data, alternatives, solution, and recommendations. Don't forget about an abstract to summarize the paper.
How is a case study written?
A case study is written like any other assignment: with full devotion and attention to the slightest details. If you have doubts, don't be afraid to contact your teacher or a professional case study writing service.
When turning to WriteMyPapers4Me.net, students save their time and nerves and can get a deep understanding of the issue. Contact us right now, and we'll assign an expert in your field, who will complete the study accurately and on time.