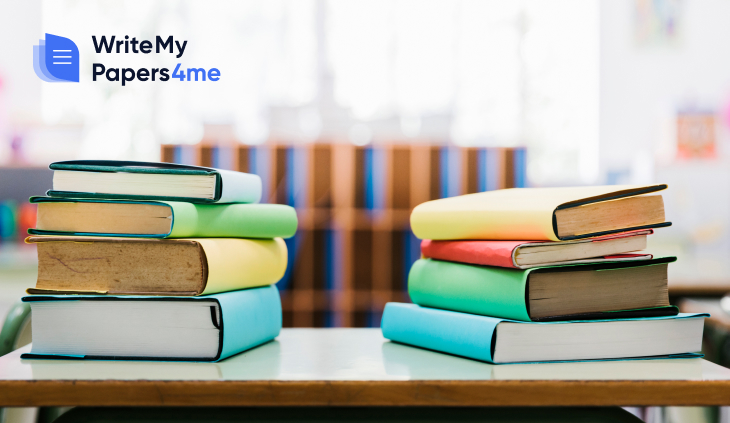 The main target of writing a compare and contrast essay is to analyze the similarities and differences between two different subjects. If you want to write a good compare and contrast essay, you shouldn't just define how different or similar the subjects are. You should make a solid argument about the subject, based on these points. To tell the truth, writing a compare and contrast essay is easy, even if it looks rather scary to begin to write it. Just a little practice and there you go!
If you wonder how to write a compare and contrast essay, have a look at the following recommendations that will help you. Here you will find how to analyze similarities and differences of the subject.
What is a Compare and Contrast Essay?
Professors often give their students an assignment to write a compare and contrast essay because they develop the skills of analytical reasoning, organized writing, and critical thinking. A good compare and contrast essay should provide the reader with a brand new fresh perspective on two subjects, utilizing differences and similarities between them.
In other words, a good compare and contrast essay is a proper evaluation of similarities and differences between the two topics. For example, you will need to compare two novels from one historical epoch.
Does a Compare and Contrast Essay Have a Basic Structure?
Yes, it does. A proper compare and contrast essay should have a basic structure.
Introduction
Begin your essay with a solid introduction. There must be a hook or information that captures the reader's attention. Make a strong thesis statement, which is the main idea of your paper that will guide the reader through the entire essay. This is a one or a couple of sentences at the end of the first paragraph.
Elaborating your arguments
The next few paragraphs are a place where you should develop the main arguments, supporting your thesis statement. Make a good research and select three main points. Provide your reader with facts and other pieces of evidence.
Refute opponent's arguments
Don't forget to develop a paragraph with one counter-argument. This is a place to reveal the facts that contradict your thesis statement. Use several examples. The total number of counter-arguments should be no more than two.
Conclusion
In conclusion, it will be perfect to restate your thesis and support your point of view once again. Summarize your main arguments from the global perspective.
15 Compare and Contrast Topic Ideas
To help you, our professionals have divided a list of the best topics for compare and contrast essay into several categories. These are only examples, so you need to present a fresh and impressive idea to your professor.
Good Compare and Contrast Essay Topics for 6th Grade:
Iron Man or Marvel's Spiderman.
Sonic for PlayStation 2 versus Super Mario Land.
Staying at Home with TV or Playing Games Outside.
Summer Sports against Winter Sports: Pros & Cons of Each Type.
Compare and Contrast Topics for Middle School:
Celebrating Christmas in Europe is better than in the United States.
Role Models for Grown-Ups & Role Models for Teens.
Trains vs Cars: Which Transport Is Better?
Non-Fiction or Fiction Literature: Which One Is More Interesting?
Compare and Contrast Essay Topics for High School Articles:
Public Schools & Private Schools: Similarities Plus Differences.
Civil Union or Official Marriage: Which One Is More Potential?
The Government of Student's School Vs the Government of the US.
Christopher Columbus & Early specimen: Similarities and Differences.
Compare and Contrast Essay Topics for College Students:
Contemporary Capitalist Movement and Economic Theory of Karl Marx.
The Constitution of the United Kingdom versus the Constitution of the United States.
Baroque Art & Renaissance: Specific Differences and Similarities.
Order your essay now & enjoy advantages:
original papers
professional writers
tight deadlines
Order Now
How to Write a Good Compare and Contrast Essay?
Select the topic Note that two subjects you choose should be in the same ballpark, but different.
Brainstorm Differences and Similarities Compose two lists: the one with differences and the one with similarities.
Generate your main argument You should be able to promote a meaningful statement on a broader topic.
Organize your text well For instance, you may go step by step through the entire paper.
Compose an outline Planning your text ahead is a must for every good compare and contrast essay.
Find the pieces of evidence to support your main idea Find as many facts, statistics and other information to back up your thesis statement.
Customize your essay with transitional words and phrases For example, you may utilize such words as "Therefore", "To add more", "Besides", "Because of", etc.
Proofread and revise You might take daybreak and then go back to your paper to find grammar, syntax or punctuational mistakes, and correct them.
Comparison and Contrast Essay Examples
Here are the examples of the compare and contrast essay you might choose:
Rugby and American football.
Incarceration and rehabilitation.
Vincent Van Gogh and Pablo Picasso.
Graduate and Undergraduate studies.
Also, below you will find some examples that will show you what does a compare and contrast essay look like.
Help with Writing a Comparing and Contrasting Essay
In other words, this type of writing is a composition itself, based on two points. The compare and contrast essay shows the similarities and differences between these two events, points, and things. The main purpose of each writer is to grab as many differences and similarities, as it is possible.
Although there are many various guides, available online, it might be complicated to write a good compare and contrast essay for a beginner. However, this is why it is better to ask WriteMyPapers4Me.net writers services to help you write proper custom academic compare and contrast essays. If you order the papers by our professionals, you will save your time and be able to spend it the way you like. Also, your mark for the paper will be high, meaning, your scholarship is on its way.
Just order a paper by our expert writer, include all the details, check the process, contact the customer support representative, if you need, and get your unique plagiarism free excellent paper. Make the process of your studying easier and more fun! We are experienced and provide only the best results.
So make up your mind and buy a paper online now on WriteMyPapers4Me.net to succeed in studying!