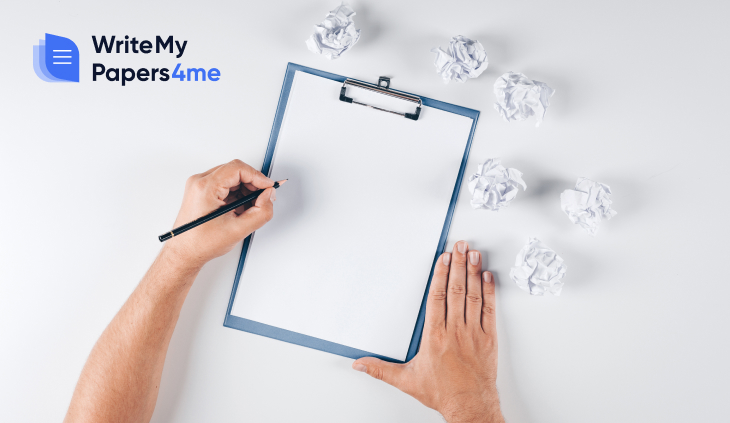 The first step in writing a good essay is composed of a proper outline. It is important to write a correct essay outline for better organization of essay paragraphs. Some students think that writing an outline is too time-consuming, the others know that thanks to a good outline you can write an excellent paper.
The main function of the outline is to make sure whether each paragraph reflects every single idea and supports the thesis statement. Without an outline, it will be really hard to keep a logical chain between the ideas so the paragraphs will be poorly organized. Moreover, if you do not write an outline, your ideas might be repeated over and over again so that you will lose the thread of your thesis statement.
What is an Essay Outline?
Writing an essay outline is a method of planning when you compose scholarly articles, academic papers, novels, and informative guides. There are three main parts of each essay outline: Introduction, Main Body, and Conclusion. When outlining, there are many formats, but MLA and APA are the most common ones.
No matter whether you use MLA or APA format, the process of outlining is the same with minor nuances. APA utilizes abstracts because it needs one or two sentences for the line to be written. MLA is used when writing essays in social studies while APA is utilized for humanities. However, the outline will be the same, no matter which formatting you need.
You might either think the structure of your paper through. However, writing an outline is more efficient and reliable. The good outline may be compared to the "skeleton" of your essay, to which the "flesh" is applied. A properly structured outline is a must for a proper paper to get a good grade.
There are the following sections of each outline:
Introduction and Conclusion are beginning and final parts of the outline. They shouldn't be written just formally.
The first paragraph of the text presents the topic and introduces the main question to the reader. It shouldn't be more than two paragraphs. The main body is a central part of the essay structure, which provides the arguments, supporting the thesis statement. It should also include pieces of evidence. The size of the main body depends on the total word count. For instance, when the essay is one page long, there might be only two or three paragraphs in the main body.
The conclusion is the last paragraph of the paper which is supposed to provide a brief summary, analysis, and evaluation of the main claims of the essay. It should be about 45-60 words.
How to Write an Essay Outline?
There are many various ways of how to write a good outline. We will provide you with some tips to help you get the inspiring idea to write the outline yourself. There are several steps to writing each good outline:
Decide whether you want to type or write an outline It might take a long time, writing the ideas down. However, it has been proved that if the ideas are written, you will process them more effectively. You may also add diagrams or examples to better visualize the structure of your essay. Another way of presenting and keeping the ideas is via typing.
Do research on the topic to make a good essay plan Conduction of research is a necessary step when generating a good outline. If you enter the keywords, regarding the topic of your essay, you will face a number of articles and publications, which will help you write your paper. Writing a research essay, do not forget to create a list of sources.
Identify the essay objective As soon as you define your opinion, you should jot down the main research objective, writing an outline. It might be a question or a thesis statement, which will break the ice between you and a reader. You should provide the reader with detailed pieces of evidence. With an objective, it will be possible to concentrate on the main idea of the essay.
Create a strong thesis It might be some general idea, which will guide the reader through the writing of the entire paper. It shouldn't be longer than two or three sentences, be logical, and brand new. It means that it should sound fresh, first of all, for you so that nobody else has heard about it yet.
Make a list of research points It means it will be better to make a sketch of your paper, but you should not go deeply into details. Just define the main claims of your future paper to make a frame after a brainstorming. When writing a paper, it will be possible to go back to your points and polish them.
Put the ideas in the correct order Organizing the ideas in the proper structure is one more crucial step when writing the essay. Make sure you summarize each point in order to remember which information you are going to include next.
Revise the paper It is also very important to proofread the paragraphs and remove the information, which is extra and not relevant to the objective of your essay. To add more, you may paraphrase the paragraphs so that they will dwell on the main idea correctly.
Order your essay now & enjoy advantages:
original papers
professional writers
tight deadlines
Order Now
How Does an Essay Outline Look Like?
MLA outline for an essay example
I. Introduction:
Introductory Sentence: Stonehenge is a phenomenon of ancient history.
Link Sentence to the Thesis: Being 13 feet high, it is considered to be one of the biggest in the United Kingdom.
II. Thesis:
Description of the Paper: The essay describes the purpose and the way Stonehenge was built.
First Argument/Claim: Stonehenge has been a place for religious worshipping.
Second Argument/Claim: It was built in 3001BC.
III. Body Paragraph 1:
Reference: In the Tudor era, people believed that Stonehenge was used for religious sake.
Explanation/Claim: Beginning with the 2nd Millenium, Stonehenge is claimed to be a place for Paganism worshipping.
Link Sentence: There are a lot of pieces of evidence, proving this idea.
IV. Body Paragraph 2:
Reference: The studies have proved that Stonehenge was built around 3000BC.
Explanation/Claim: At the end of stone-edge one of the elements of Stonehenge was built.
Link Sentence: It helps us to believe in it.
V. Conclusion:
Summary of the Paper: More and more scientists and common people are becoming interested in the history of Stonehenge.
Conclusive Sentence: It is still unclear why and when Stonehenge was built.
VI. References:
"Why Was Stonehenge Built?"
https://www.history.com/news/why-was-stonehenge-built
"History of Stonehenge"
https://www.english-heritage.org.uk/visit/places/stonehenge/history-and-stories/history/
Who Can Help Me to Write an Essay Outline?
It goes without saying that writing a good essay outline is real art. Not everyone is able to do it. Therefore, you might need some help from a professional writer. The expert writer will deliver you the best service for the shortest time and an affordable sum of money. Just use our essay outline writing service WriteMyPapers4Me.net and have fun now!
Click on the button below, order our services and pay, and there you go!