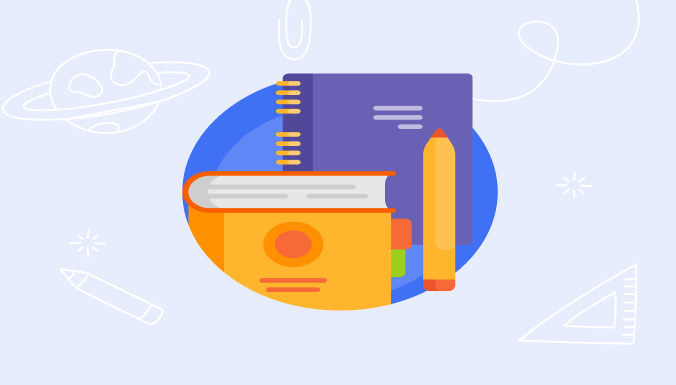 Welcome to the latest and the most comprehensive guidelines on writing book reports. Not depending on whether you are attending high school or college, this paper will surely be assigned. And without enough preparation, you risk failing. Continue reading our book report guide and find out how to write this task with ease!
Unfortunately, writing an academic paper is not always simple, because you need to analyze what you have read, remember details, and put everything on paper. Even if you are an experienced student, it doesn't mean that you can do it quickly. But don't worry if you don't succeed, you can always turn to WriteMyPapers4Me.net and request book paper help.
They simply can't cope with a reference list, thesis statement, and other important parts of a report. So how to write a book report? Our experts have made a list of the things you should know when dealing with these assignments.
Book Report: Definition
Let us start with the assignment's definition. A book review is a paper that contains information about a book, its ideas, plot, and main characters. Depending on the task, you may be asked to analyze a person, an event, or even an author's writing techniques.
What does a book report look like? To answer this question, let us enumerate the elements needed for writing a book report:
author;
book report title;
number of pages;
publisher, location, year.
These are the most common elements of a book report, but the list might be much broader. If you want to know how to do a book report, read the questions below and use them as a plan for the future writing process:
Who's the writer? What other works has he/she written?
Is it a fiction or nonfiction story? Do you like such books?
Do you find the title interesting? Does it match with the text?
Is the book cover attractive? Are there any pictures?
These questions can help you to build a proper book report structure. With their help, you can transform a good book into a good report, and the tutor will award it with a high grade.
And now it is the right time for WriteMyPapers4Me.net writers to share their knowledge with you!
Order your essay now & enjoy advantages:
original papers
professional writers
tight deadlines
Order Now
Differences of A Book Report and Book Review
If you are interested in what to include in a book report, you should first find out whether it's necessary to write a report or a review. The comparison of differences is rather diverse, and you can find it at Purdue OWL and other online sources. But we decided to write a brief explanation not to take too much of your time.
A book review evaluates the advantages and disadvantages of a book and acts as its cover letter: it allows readers to decide whether the book is worth their attention or not. Book reports, on the other hand, give a brief explanation of the work and act as a summary. When writing a book report, students should give a detailed overview leaving the decision of whether to read a book or not to the audience. And at WriteMyPapers4Me.net we know how to deal with both!
Book Report Structure
Once you have read the piece, it is the right time to find out how to make a book report. One of the first steps to writing a book report is outlining. It helps to avoid writer's block and understand what you should discuss in the paper.
So how to write a good book report?
plan a book report. You should think of the things you want to discuss. It may be in the form of a list, sketches, or anything that you find easy to remember and structure;
write a book introduction;
summary;
characters' details;
plot;
evaluation (i.e. conclusion).
If following the steps below, you will learn how to make a good book report with ease!
But if you don't want to wait, send us a message saying 'do my paper for me,' and we will do the rest. We complete everything from research papers to cover letters, so you will never be on your own.
How to Write a Report on a Book?
Below we will discuss how to write a book report section after section. These guidelines concern not only a basic book report but also its advanced versions. No matter what the piece is or how urgent the assignment may be, follow our book report writing tips, and you will succeed.
Introduction. Once you read this book, start with giving the audience details about the piece: its title, genre, author's name, and other details. It is a good idea to include interesting facts about the author or the book itself. Was it written on a desert island? Did it become a bestseller?
Body paragraphs. Here is where you show whether you were reading the book with much attention. Start the summary paragraph with an overview of the setting, characters, time, and plot. Once you write a book report background data, proceed with character details: their traits, conflicts, and problems.
The third paragraph should describe the plot: its climax and resolution. If you discussed how do you do a book report in the class, it is the place to use studies techniques.
Conclusion. The final paragraph is the critique of the piece. Here you should discuss its strong and weak sides, the lessons you have learned, and so on. In this section, you write your book evaluation and show personal ideas.
Book Report Tips by WriteMyPapers4Me.net Experts
Now you know how to do a book report, and we only want to give you a few tips that might significantly simplify the process:
read the piece several times. Write down elements of the book and approach the process with lists and marks;
use different types of sources to find credible information about the authors, the book's background, and other important details;
stick to the accepted book report format. If you don't have specific requirements, just use a 10-12 pt. font and enough spaces;
always proofread the book report. Remember, writing your book report takes time and devotion, and it's important to polish it not to miss out on typos and imperfections.
In these guidelines, WriteMyPapers4Me.net experts taught you how to start a book report, what things to keep in mind, and the elements to include. If you still don't know how to format a book report or what techniques to use, contact us.
We will write your book report in a matter of hours, and you will get a perfect assignment. Our authors know what it takes to write a good book and is ready to share their experience with you!