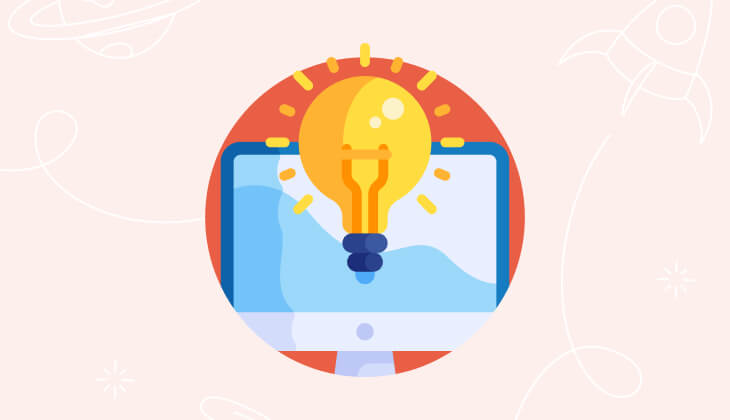 This citation guide contains comprehensive information on citing poems in MLA and APA styles. We will tell you about their formatting peculiarities, as well as provide citation examples and other necessary details.
Even though poetry is not the most common entry for a paper, from time to time, you might need to include it in the text. Unfortunately, it may be difficult to understand how to cite a poem because everything depends on the length of the quoted text, as well as the citation style and medium.
That is why so many students wonder how to write an annotated bibliography and in-text entries with poems. Every day we receive tens of requests on this matter and decided to write comprehensive guidelines to answer your questions.
Do you still doubt whether WriteMyPapers4Me.net can help? We have been providing expert paper writing help for years and know the peculiarities of any academic concept, from a writing style to formatting requirements. Read the guidelines attentively, or simply send us a message saying 'help me to write my paper,' and we will do the rest!
Citing a Poem: Definition
Before we discuss how to cite poems in text, we should get familiar with the definition. To cite a poem means to acknowledge the author and the source where this poem was taken from. This aims to fight plagiarism and to add credibility to academic assignments. When you are quoting a poem in MLA, APA, or any other style, you should add it to works cited or references. Thus, every entry is documented.
Before you cite a poem, you should collect the following information:
first and last name of the author;
poem's title;
year of publication;
line/page number/range of pages;
publication's name, whether it is a book, anthology, or website;
publisher's name;
url (for online sources);
editor's name (if there is one).
The list above is relative and might differ for quotes in MLA and APA because they have their requirements and peculiarities. That is why if you want to know how to quote lines from a poem, it is important to get familiar with the latest guidelines.
If you have time, head to their official websites and analyze tons of information. Or stay on WriteMyPapers4Me and get only the most useful and freshest data.
Quoting a Poem with an MLA Format
Modern Language Association or MLA style is used to format poems and other texts in liberal arts and humanities. Even though it is not difficult to understand how to cite a poem in MLA format, there are still a few confusing requirements that you should keep in mind.
If you fail to understand how to cite a poem in MLA, you risk getting a lower grade or even being accused of plagiarism. Here are the main rules on how to cite a poem in MLA:
use quotation marks if you need direct citing a poem in MLA;
indicate author's' name, piece's title, as well as a page number or several numbers;
use punctuation after the quote;
include questions/exclamation signs of the poem inside the marks or leave outside if they are not original words;
include the entry to the annotated bibliography page when applying MLA citation of a poem. This page should be inserted at the end of the paper.
Example of an MLA citation for a poem:
Smith, Jason. My lovebird. Music books. 2007, pp. 2-12.
As you see, to learn how to cite poems in MLA you just need to have a list of the requirements and then apply them to your entries. However, MLA format citation for poems is regularly changing, so you should follow our updates not to miss a thing.
If you learn the basics of formatting a poem in MLA format, academic writing will become much simpler and more enjoyable.
APA Style: Citation Features
American Psychological Association or simply APA style is applied in social studies and is one of the popular formats. Most often, you will be asked to use APA and MLA in-text citation for poems, so mastering the requirements is very important.
Now, when you know how to reference a poem in MLA, it's time to master APA citation guidelines:
use quotation marks if the quote is shorter than 40 words;
it's not obligatory to begin brief quotes from a new line;
line breaks should be differentiated by slashes;
use block citations for long quotes;
every block citation should begin from a new line;
block citations should be double-spaced and 1.3 cm from the left.
Here's how to quote lines in a poem using APA:
Smith, J. (2007). My lovebird. In F.Williamson (Ed.), Introduction to poetry (pp. 2 – 12). New York: Music books.
As you see, when mastering how to cite from a poem in an APA format, you should also indicate the editor and book title. These are the differences in how to write poem titles in MLA.
Peculiarities of Chicago Turabian Style
Turabian style doesn't have any peculiarities in referencing a poem, so in their guidelines, you won't find any requirements on poem citing. Citing a poem in Chicago style complies with the general formatting rules of the style. If you want to learn how to cite multiple lines of poetry in different styles or were asked to use Chicago Turabian, here are a few common examples:
Smith, Jason. "My Lovebird." An Introduction to Poetry, 2-12. Edited by Fitz Williamson. New York: Music books. 2007.
As you see, it is different from a poem in MLA style, and you should learn Turabian's requirements if this style is preferred. However, the most common is the MLA. You should understand how to quote poems MLA because, most likely, you will be asked to use it.
Ways to Refer Other Mediums
Above, we have discussed how to cite poem lines in MLA, APA, and Turabian, so you already know the main rules and peculiarities.
But it's not sufficient to understand how to cite lines from a poem in MLA because it is also important to consider the peculiarities of different mediums. So how do you cite lines from a poem in-text, from a book, or Internet? Let us find out!
Quoting Poetry in An Essay
Not depending on the source (poem, song, or plain text), most in-text citations are the same, so to learn how to quote a poem in your essay, it is necessary to pay attention only to several guidelines.
Here is how to quote poetry in an essay:
indicate the poet's name;
the lines you are referencing.
Example of how to quote a poem in the text: (William lines 5-10)
Citing Poems from Books
Above, we have already discussed how MLA cites poems, how to quote a poem with APA, and now it's time to discuss how to cite poetry from a book (not anthologies because they have different requirements).
Here are the instructions:
poet's last name, comma, first name;
poem's name using quotation marks;
book's title in italics;
publishing company (not italicized);
publication year;
page numbers of referencing poems.
For example,
Smith, Jason. "My Lovebird." Introduction to Poetry, Music books, 2007, p. 2-12.
Citing a Poem from the Internet
Wondering how to quote multiple lines of a poem from an Internet source? Nowadays, this way of citing a poem becomes the most common, so you should know the step-by-step guidelines not to miss a thing. They are:
start to cite a poem with the author's last name, then the first name, and a period afterward;
poem's title should be italicized or placed in quotation marks;
indicate the year of the original publication and then insert a period;
indicate website in Italics;
place the website's published name in a regular text and follow it with a comma;
place source's URL without HTTPS at the beginning;
accessed and the date when you entered the website. The format of the date is as follows: day, month, and a full year. There shouldn't be any commas.
Example of citing a poem from the Internet:
Smith, Jason. "Lovebird." 20017. Poetry Inc., Founders of Poetry, foundersofpoentry.com/poems/12034/lovebird. Accessed 10 Oct.2020.
Comparison of APA and MLA Styles
To understand how to quote poem MLA and APA formats, just follow the guidelines above. They will give you great starting information on how to cite lines of a poem and insert an entry to the list of references.
To make information clearer, we made a comparison table of APA and MLA cite poem lines,
in-text citation of poems, and other differences they have.
| | | |
| --- | --- | --- |
| | MLA | APA |
| In-text | (Williams 10) | (Williams, 2018, p.10) |
| Title of the reference list | Works cited | References |
| Author's name | Williams, John. | Williams, J. |
| Capitalization | How to Cite: Student Guidelines | How to cite: student guidelines |
| Title page | Not necessary | Necessary |
Final Thoughts
It may not be that difficult to learn how to cite a poem or how to cite poem titles, but the diversity of formatting styles may be confusing. That is why even the best students have difficulties with in-text citations and references. They turn to citation generators or even neglect this important stage, not understanding that such an approach may result in low grades or even accusations of plagiarism.
Not to let that happen, we recommend turning to professional writers and editors at WriteMyPapers4Me.net. We are a team of devoted specialists who love writing, researching and helping others.
With us, every assignment and formatting style will be simple and clear, and you won't have to worry about low grades or missed deadlines. Just send us a message, and we guarantee to do the rest!)